Intelligent Safety System ISS
Standard on all A.G. Stacker Lines
This state of the art system constantly scans, detects, records and alerts personnel in or near safety zones to ensure operator safety. 
Scan, Detect, Record & Alert
The Intelligent Safety System ISS is a patented system that consists of robust sensors and artificial intelligence to understand where operators are in relation to the machine. The system constantly scans the "safety zone" to detect if operators or objects are in or near the system. The ISS will alert operators with light and sound and hold the stacker if there is any safety interference detected. With remote access and video capabilities, A.G. service technicians can assist with identifying items of interference and adjusting the safety zone as needed. 
Monitors, Scans, Detects Throughout the Drive and Operator Side
Detects Personnel & Objects In or Near Safety Zones & Alerts With Light & Sound
Automatically Detects Operator Walk In and Walk Out Movement Without Reset Needed
Prevents Downward Motion of the Main Deck and/or Lift Table Up Motion if Personnel is Detected
Deck Lock Out System For Mechanical Locking of Main Deck While Raised for Safe Cleaning and Maintenance
Remote Access for A.G. Service Technicians to Identify Interference and Adjust Safety Zones
Records Video Evidence of Operation Trips and Alerts, Ready Within 5 Minutes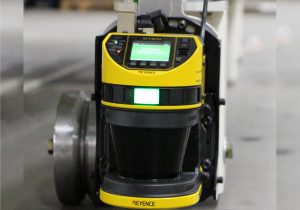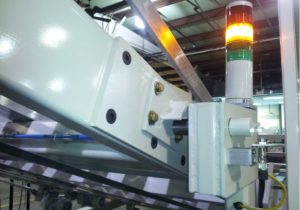 Safety Light Tower / Main Deck Lockout System
High/Low Voltage Separation Panels
NFPA 70E & ARC Flash safety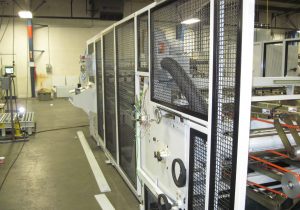 Let's Get Started
Find out  how A.G. Stacker could improve the safety and flow of your operations.