eXT Stacker Front End
Available as a G3 or XRI Stacker Upgrade
This patented and patent-pending stacker front end system allows for EXTreme RDC speeds, sheet control and scrap removal.
Digital Twin & Mobile APP Enabled
Patented & Patent-Pending Technology
The eXT Stacker Front End contains new patented and patent pending technology to better control scrap at higher rotary die cutter speeds. Modular and retrofittable, the eXT Front End  requires no pits or floor work and is apart of the new eSERIES line of equipment that is all electric with no pneumatics or hydraulics.
Supreme Control & High Speeds - Up to 20,000 KPH
Scrap Control System with Adjustable Nips
Ease of Access, Roll Out Capable & Modular Design
Order Recipe Recall System with Fast, Reliable Set Up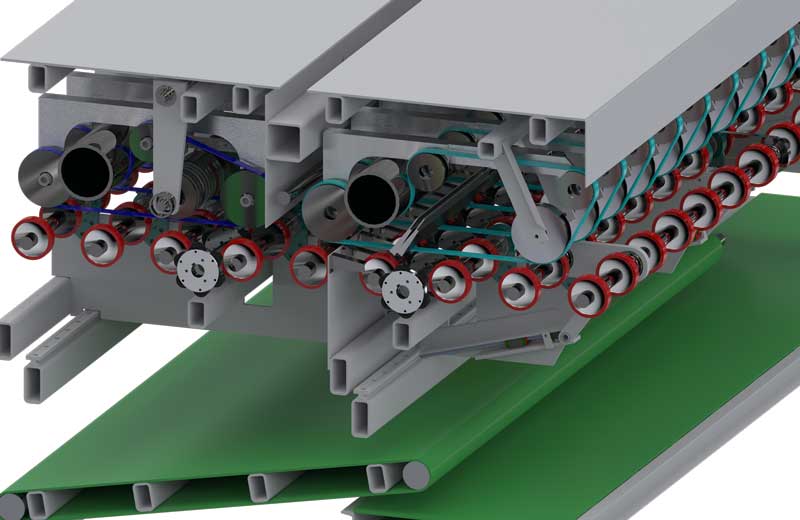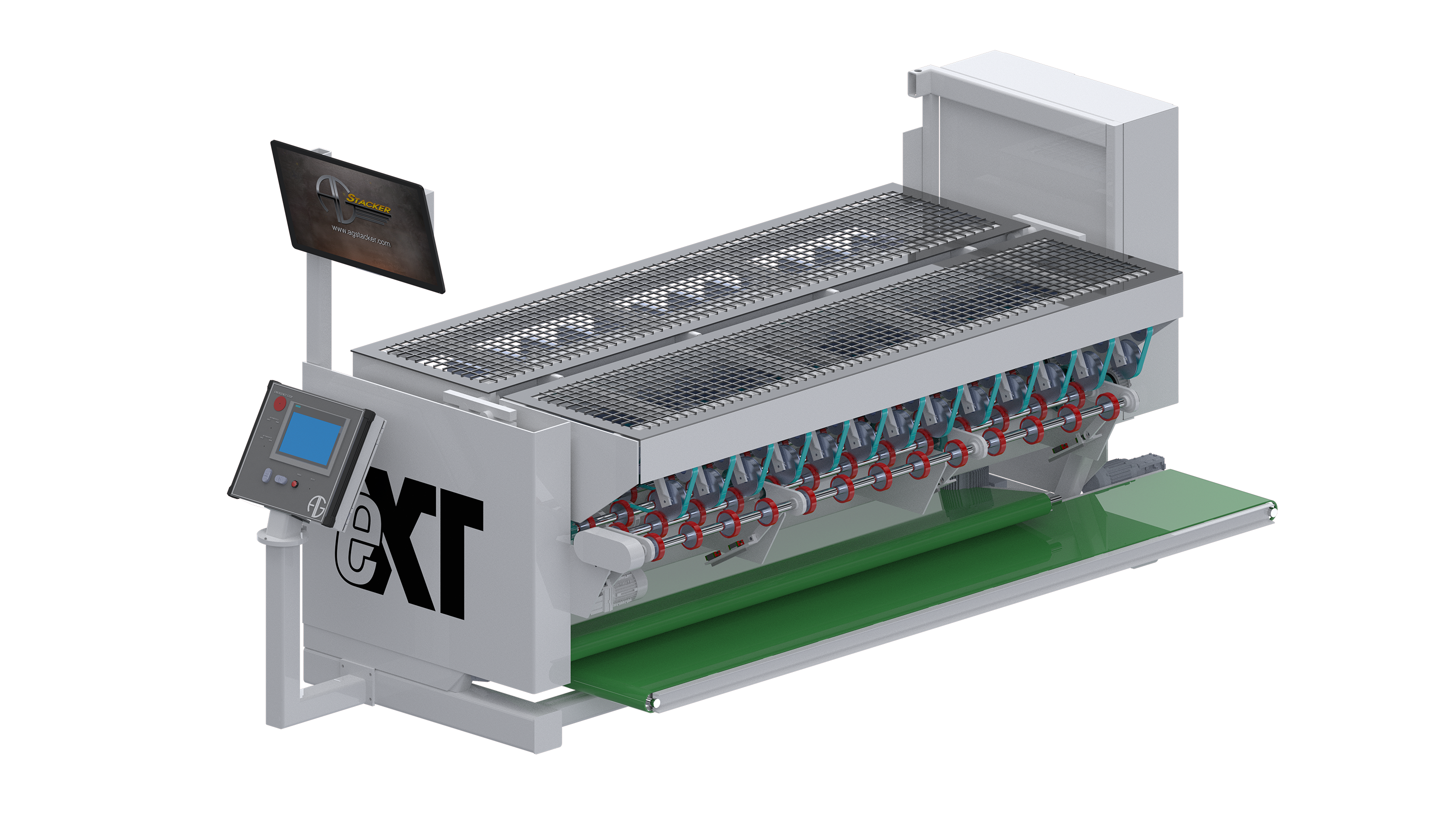 eSERIES EQUIPMENT LINE
Systems in the NEW eSERIES product lines are fully electric, fully integrated high speed systems without pits, pneumatics or hydraulics. The eSERIES innovations prepare the way for a complete digital transformation of A.G. systems.
No Pits, Chains, Hydraulics or Pneumatics
Mobile APP & Digital Twin Enabled
eXTREME RDC PRODUCTIVITY
With focused engineering, A.G.'s goal was to create a front end system that boosts the speeds of the rotary die cutter and stacker and improves full line productivity.
Supreme Control at High Speeds
MOBILE APP ENABLED
A.G. Stacker has invested in a Mobile APP, available as a service upgrade, for all A.G. customers. Using the mobile APP, converters can take advantage of
In-APP Service & Parts Requests
Let's Get Started
Find out how an AG Stacker eXT Front End system can improve your workflow.