A.G. Stacker has been preparing the way for a complete digital transformation of A.G. Systems, whereby all operations, engineering, service and production are connected and available, any where at any time.
Browse through our new digital technologies and contact our team today to discuss!
Available on Android and iOS
SERVICE + SUPPORT IN THE PALM OF YOUR HAND
The A.G. mobile app is available as a service upgrade for all A.G. equipment. Designed for ease of use and flexibility, the A.G. mobile app provides easy access to the  tools your operator's need for ultimate stacker and converting performance. Contact the A.G. team to discuss this new technology today!
Maintenance
---
Manuals & FAQs

Equipment Drawings

Maintenance Videos

Create & Save Custom Procedures

In-App Service Requests
Training
---
Manuals & FAQs

Create & Save Custom Training Procedures

Training Videos

In-App Service Requests
Augmented Reality
---
3D Equipment Models

Zoom & Rotate Capabilities to find Parts & Virtual Troubleshooting
NEW
Digital twin technology
Better collaboration, training
& engineering
collaboration & INSIGHT like never before
A.G. has engineered viable digital twin technologies for our most popular equipment. Through digital twin technology, A.G. has opened the door to  digitally optimized customer collaboration, engineering designs, equipment troubleshooting and more! Contact our team today to see how digital twin technology could impact your bottom line.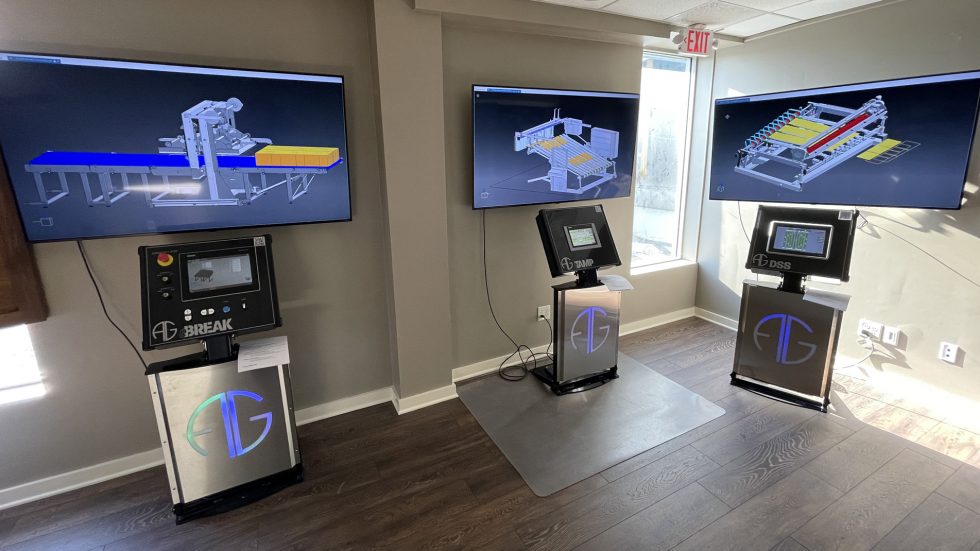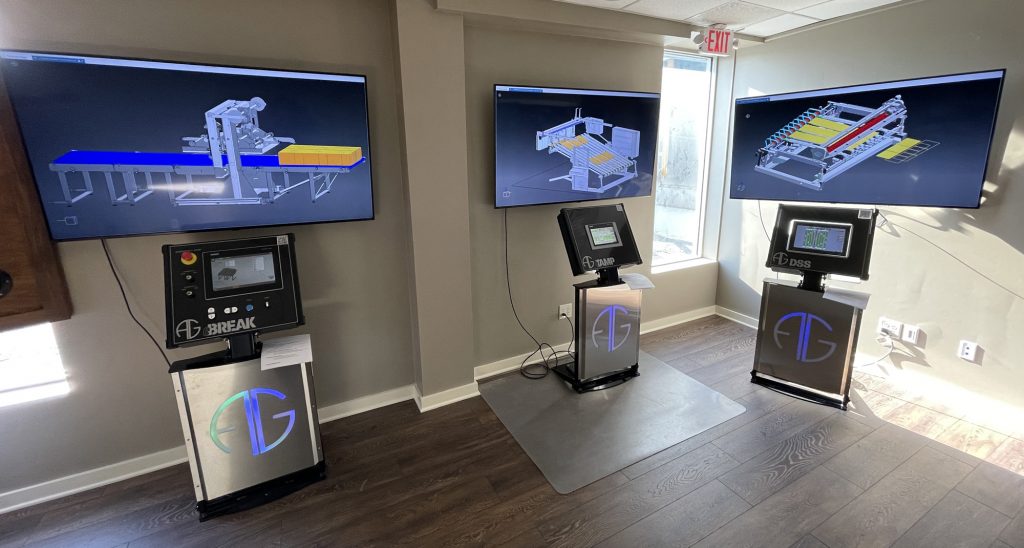 New digital innovations lab
located at the A.G. Manufacturing Facility in Weyer's Cave, VA.
Engineering Design & Testing

Hands-On Customer Collaboration

Maintenance & Training Simulations

Troubleshooting & Maintenance

Remote Service & Support
NEW AUGMENTED REALITY & VIRTUAL REALITY
Powered by A.G. Engineers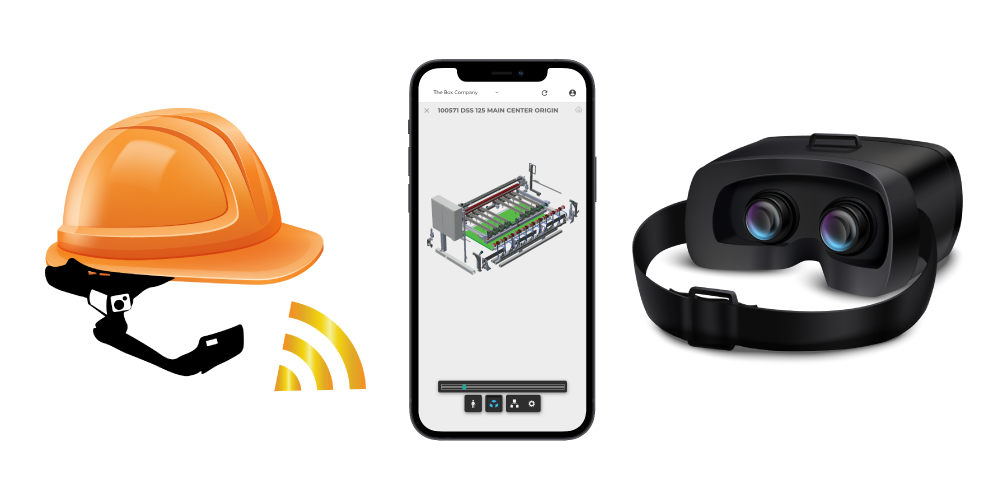 Virtual Technology for Real Life Performance
A.G. has begun a journey into the virtual world to better understand how this technology can improve equipment life, operator training and safety, sales, engineering, customer collaboration and much more. Our first virtual experience took place at SuperCorrExpo 2021 where multiple attendees received a demonstration of the new AR-enabled service headset, AR mobile equipment models and interacted with our virtual factory environment. With this new technology, the possibilities are endless and we look forward to exploring how to use this technology to better assist you.
Augmented Reality
Service Headset
---
A.G. has invested in new AR service technology. A.G. Service customers can now use an AR-enabled headpiece to work with remote A.G. technicians for troubleshooting and assistance. The AR headset is equipped with an HD camera, light, mic and speaker, to allow our technicians to see and hear your equipment in real time to better assist you.
Augmented Reality
Equipment Models
---
A.G. has built virtual models of our equipment to better help you plan your capital equipment purchases, as well as assist with troubleshooting and mainteance. See A.G. equipment on your shop floor using augmented reality and plan your floor layout for maximum optimization. Operators can also zoom and rotate the equipment to find part numbers and easy access points for maintenance and service.
Virtual Factory
Environment

---
Our engineers have created a fully equipped factory environment that contains all main equipment lines from A.G. stacker. This virtual environment is perfect for familiarization for operators, testing new production procedures, introducing leadership to the equipment and more. We are just scratching the surface of how virtual reality can improve engineering, training, sales and your customer experience.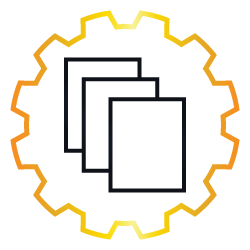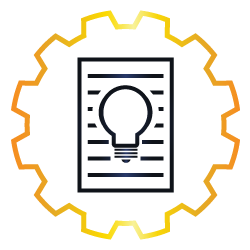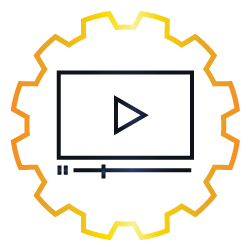 Let's Get Started
Find out more about how A.G.'s new Digital Technologies can improve your workflow.