eZF
™

Load Former
This patented and patent-pending load former system semi-automatically builds bundle loads up to 96″, without pits.
Order Recipe Recall System
Multi-Patented & Patent-Pending Technology
Fully integrated with your Stacker and Bundle Breaker, the eZF™ Load Former is part of the NEW eSERIES™ equipment line, designed to embrace digital transformation in your facility. 
Order Recipe Recall System
Fast Cycle & Set Up Times
Integrated Safety Features
Fully Integrated to the Stacker, Bundle Conveyor System & Bundle Breaker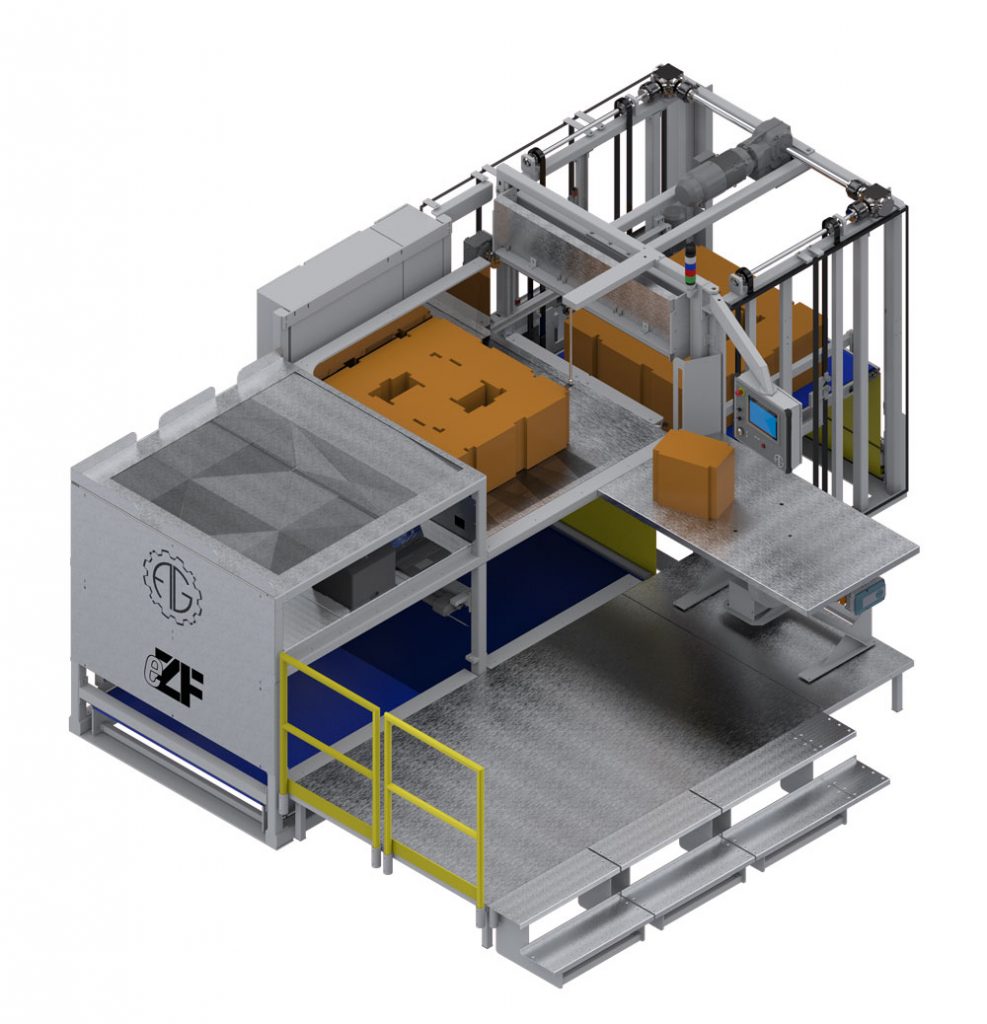 eSERIES

™

EQUIPMENT LINE
Systems in the NEW eSERIES™ product lines are fully electric, fully integrated high speed systems without pits, pneumatics or hydraulics. The eSERIES™ innovations prepare the way for a complete digital transformation of A.G. systems.
No Pits, Hydraulics or Pneumatics
INTEGRATED SAFETY FEATURES
When building loads up to 96″ high, it is important to protect your operators from strain and injury. A.G. has engineered multiple integrated safety features to reduce risk in the load forming process:
GO AG

™ DITGITAL

 APP ENABLED
A.G. Stacker has invested in a digital app, GO AG™, available as a service upgrade, for all A.G. customers. (Click here to learn more about A.G. Digital Technologies.) Using GO AG™, converters can take advantage of: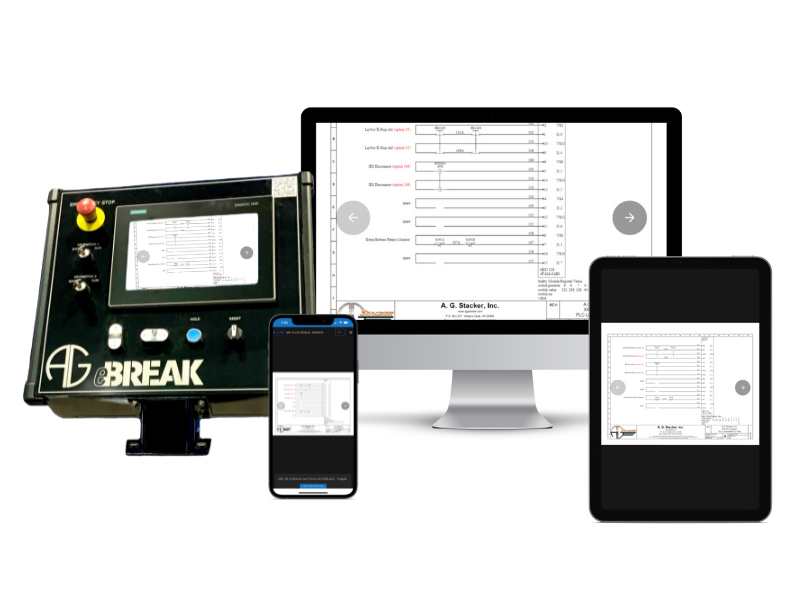 In-APP Service & Parts Requests
 Improve End of Line Efficiency
WITH THE
NEW eZF

™

Load Former
LET'S GET STARTED
Find out how an A.G. Load Former system can improve productivity on your line today.