Divert & Separate System  DSS
Available as a G3

™

or XRI

™

Stacker Upgrade
The Divert & Separate System is a patented transfer deck behind the layboy with eight arms, engineered to automatically divert & separate corrugated sheets coming off the stacker.
Automatically Divert & Separate
Adjustments at Full Production Speeds
Digital Twin & Digital App Enabled
Diverting adjustments with the swipe of a finger! With the new DSS, you can automatically divert and separate at full production speeds, along with order recipe recall.
Automatic Divert & Separate
Up to 4-Out Shingling Capability
Order Recipe Recall System
Simple Swipe Touch Screen Set Up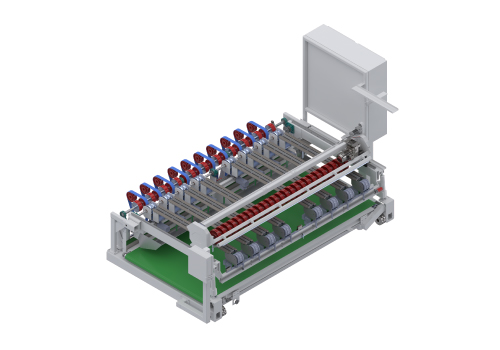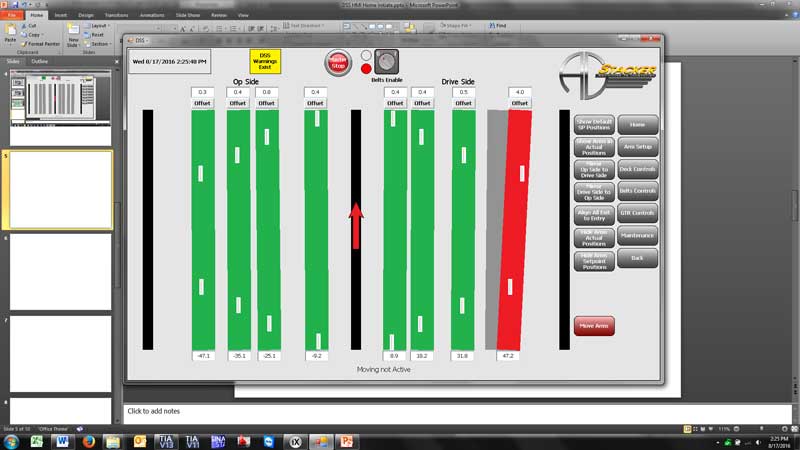 Recalls at the Touch of a Button
Adjustments at the Swipe of a Finger
A.G. Stacker has engineered a fully functioning digital twin of the Divert & Separate System. Using the DUO™ digital twin system, customers can benefit from:
Operator Training Simulations
A.G. Engineering Collaboration
Production Process Testing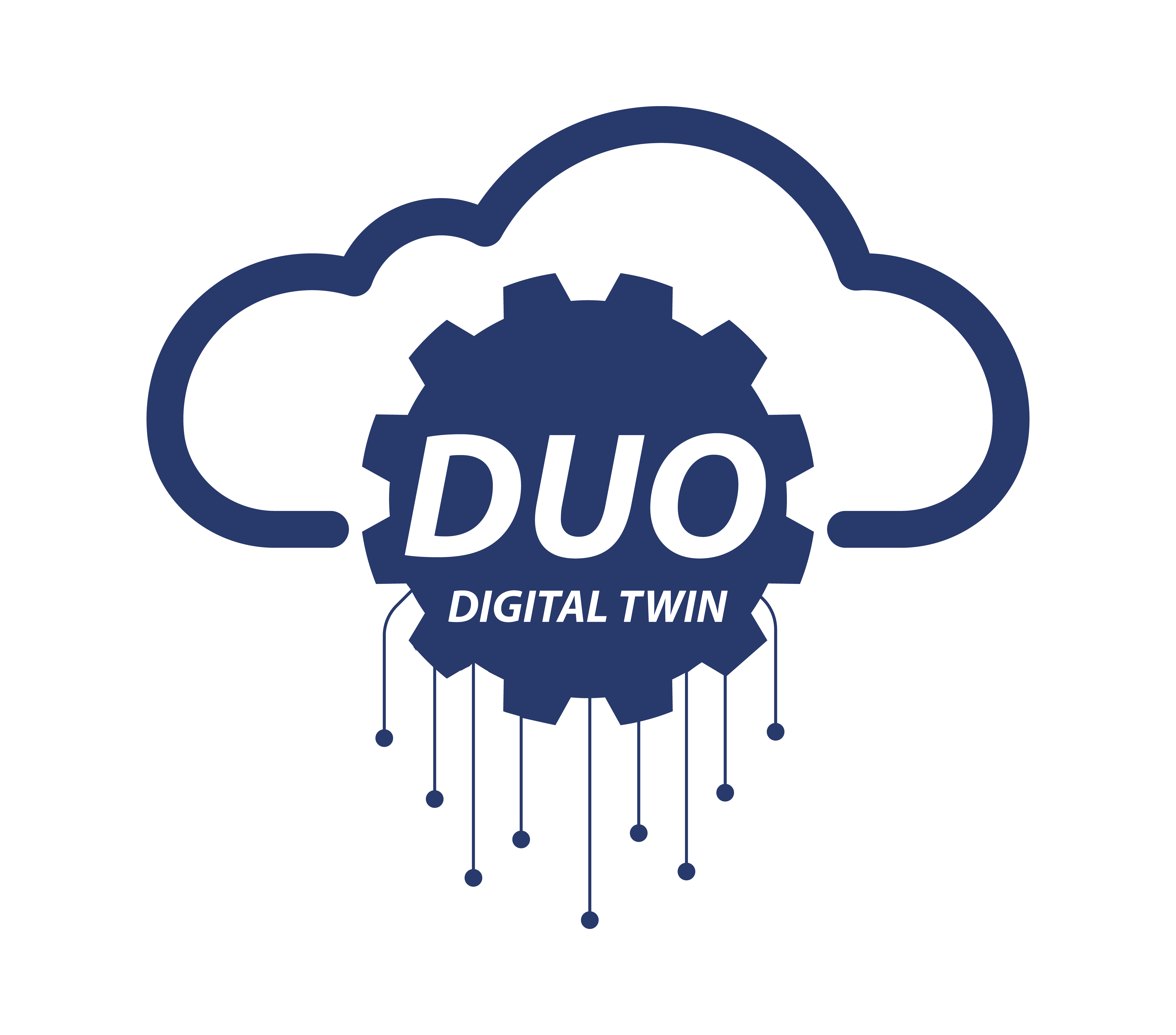 A.G. Stacker has invested in a digital app, GO A.G.™, available as a service upgrade, for the DSS and many other A.G. systems. Using GO AG™, customers can: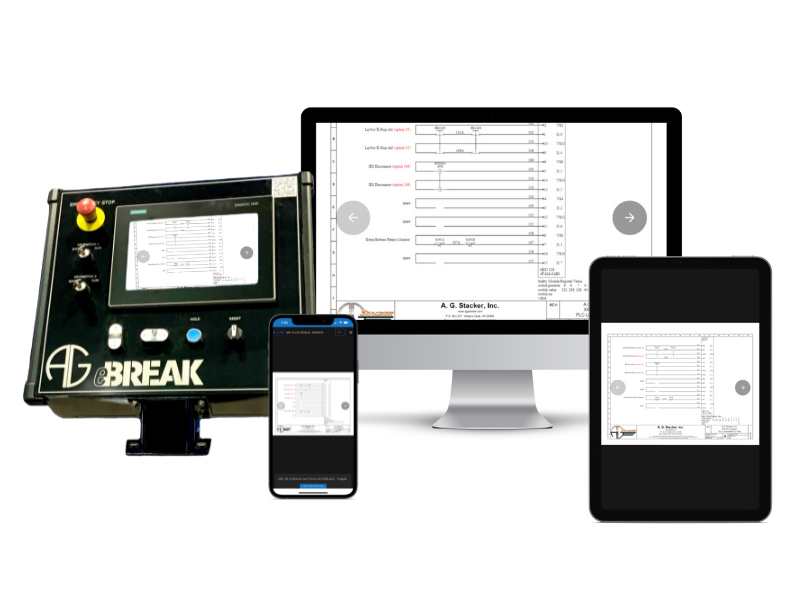 In-App Service & Parts Requests
3D & Digital Twin Equipment Models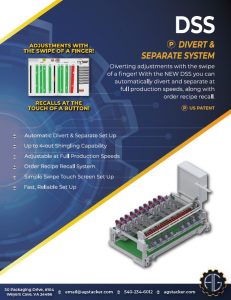 Improve Efficiency in Your Operations
WITH THE
A.G. Divert & Separate System
Let's Get Started
Find out  how A.G. innovations can improve your workflow.