Corrugated Material Handling Equipment
A.G. MAX Machine Service Programs
Boxmakers with A.G. MAX machine service contracts have access to advanced digital solutions, in-house machining capabilities, and a domestic partner for MAXimum productivity and profitability, all year long.
24/7 Emergency Service Line: (540) 234-6012
Remote, Virtual & Onsite Service
Digital & Mobile Technologies
Knowledgeable Service Techs
Fast Part Lead Times & Custom Machining
Committed to Service. Committed to YOU.
Our commitment to service is unsurpassed. A.G. Stacker Co-founder, Clarence Allen, was a member of the corrugated industry as a box maker for many years before starting A.G. Stacker. He knew how plants wanted to be treated and that he could take care of them. His dedication to customers and his own employees has set a precedent that A.G. continues to adhere to today.
24/7 Remote & Onsite Service & Support
Custom Parts Manufacturing Capability
Fast Lead Times and Local Technicians
Precise, Efficient Machining Technology
SERVICE DEPARTMENT HOURS
Monday – Friday: 7:30am to 5:00pm EST
Main Line: (540) 234-6012
After Hours
24/7 Service Line: (540) 234-6012
Purchase $10K in Parts & Win a Free Service & Evaluation Visit
Order before 2024 to win! Multiple winners will be chosen before the end of the year.
With custom manufacturing capabilities, fast lead times, and precise machining technology, A.G. has the parts you need, when you need them!
A.G. Service technicians are 100% committed to your success. With extensive training at our Weyers Cave manufacturing facility, all service technicians are empowered with the knowledge and tools to get your operations running at peak performance. Our service options include, but are not limited to:
24/7 Remote & Onsite Support & Troubleshooting
Installation & Relocation Services
Digital & Mobile Service Technologies
Operator Pre & Post Install Training
Online Parts & Service Requests
Secure, Remote Access Support
DIGITAL SERVICE TECHNOLOGY
A.G. has developed new digital technologies to create a more connected business-to-business service relationship. See more on our corrugated technology page.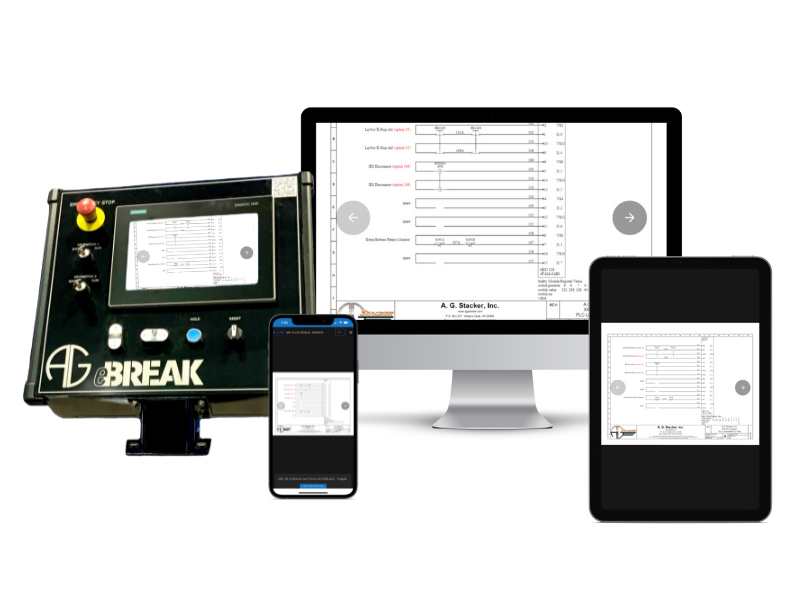 Digital Application
Training & Maintenance Tools
User Customization
Direct Connect to Service
Mobile Part Orders
Photo/Video Uploads
Digital Twins
Risk-Free Operator Training
Visual Planning Tools
Customer-Engineer Collaboration
Virtual Customization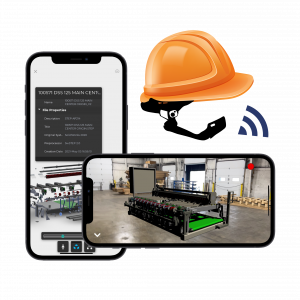 AR & VR Technology
AR Service Two-Way Headsets
AR Equipment Models
VR Factory Training
Contact the Machine Service Department Today!