The G3 rotary die cutter stacker model brings together the most popular A.G. Stacker features for high performance into one machine.
G3 Stacker Sizes

The G3 rotary die cutter stacker is a versatile corrugated stacking machine available in the following sizes as well as customized sizes:
Get a Closer Look at the G3 Rotary Die Cutter Stacker

Capable of 13,500+ KPH

4-Out Capability

Full Stack or Bundle Line
G3 Stacker Standard Features

High Perforamce Layboy
Air Operated Deck Lift
Flexi Deck
Ventilated Vision Backstop
Tampers & Dividers
Side Catchers
Remote Diagnostic System
Carriage Style Snubbing Wheels
Accumulator Back Tamping
Pivoting Hopper Guides
Scrap Release Technology
Order Memory System
G3 RDC Stacker Optional Features

Sample Quality Rejection (SQR)
Automatic and manual ejection of samples to check for quality, making operators safe and accountable.
High-Speed Hopper Ejector (HSHE)
No feed interrupt for continuous operation with X12 scissor lift. Field tested at over 12,000 KPH.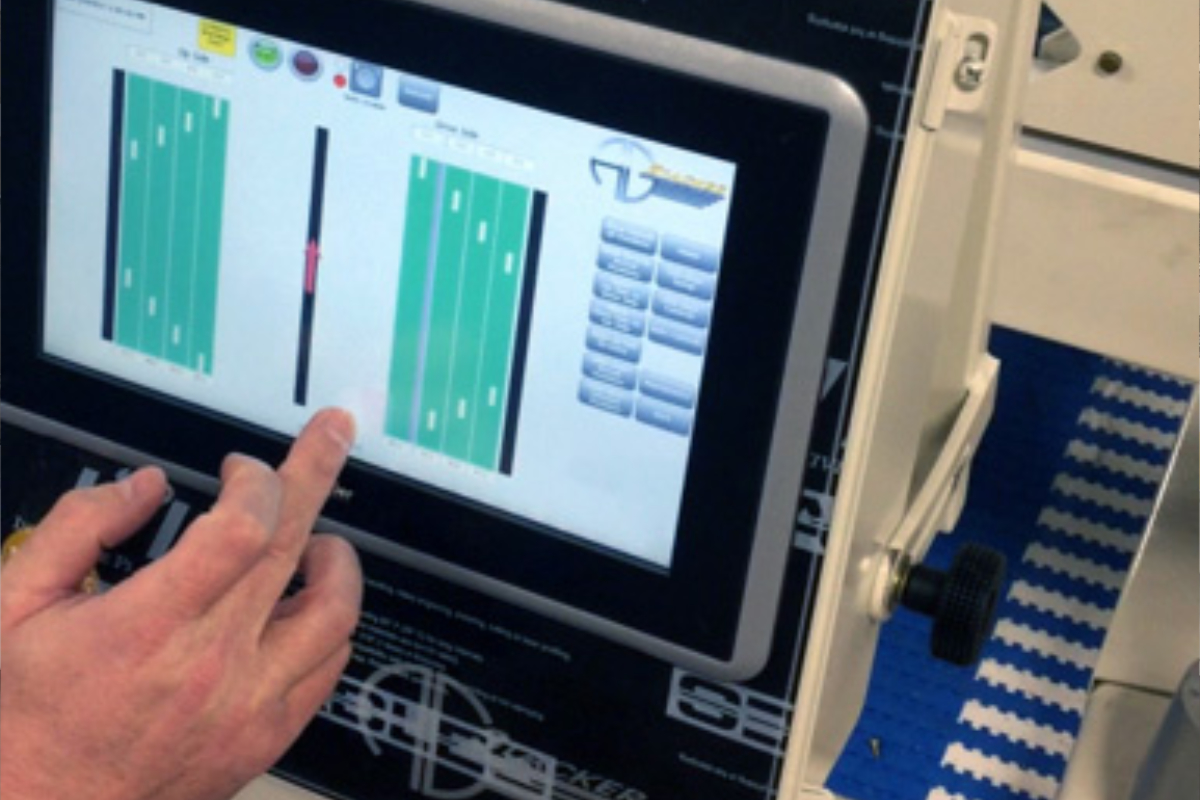 Divert & Separate Section (DSS)
Drag-and-drop screen allows for quick adjustment of diverting section for multi-out while line runs or to automate machine setup
Automated System Setup (Servotamp)
Complete backstop and tamper set up by pushing a button or adjust from the HMI as the line runs.
Let's Get Started
Find out more about how an AG Stacker G3 Stacker system can improve your workflow. Request a quote online today!