The XRI Corrugated Stacker offers an innovative design and heavy duty construction. Known by Boxmakers as the stacker investment that will last decades.
XRI Stacker Sizes

The XRI stacker is a versatile corrugated stacker machine available in the following sizes as well as customized and jumbo sizes:
Get a Closer Look at the AG Stacker XRI
Capable of 13,500+ KPH

4-Out Capability

Full Stack or Bundle Line
XRI Stacker Standard Features

Layboy Section
Accuset Layboy Arms
Zero Crush Snubbing Wheels
Solid Aluminum Backstop
Accurack
Powered Rollout
Intuitive HMI
Side Catchers
Deck Lock Out System
Intelligent Safety System
Remote Diagnostic System
Proportional Valve Hydraulics
Ergonomic Operator Station
XRI Stacker Optional Features

Interested in multiple equipment add-ons? The G3 Stacker offers the same innovative base construction as the XRI Stacker, equipped with our most popular high performance features in one machine. View Here
Sample Quality Rejection (SQR)
Automatic and manual ejection of samples to check for quality, making operators safe and accountable.
High-Speed Hopper Ejector (HSHE)
No feed interrupt for continuous operation with X12 scissor lift. Field tested at over 12,000 KPH.
Vision, Ventilated, Split Backstops
Carriage Style Snubbing Wheels
High Performance Layboy Section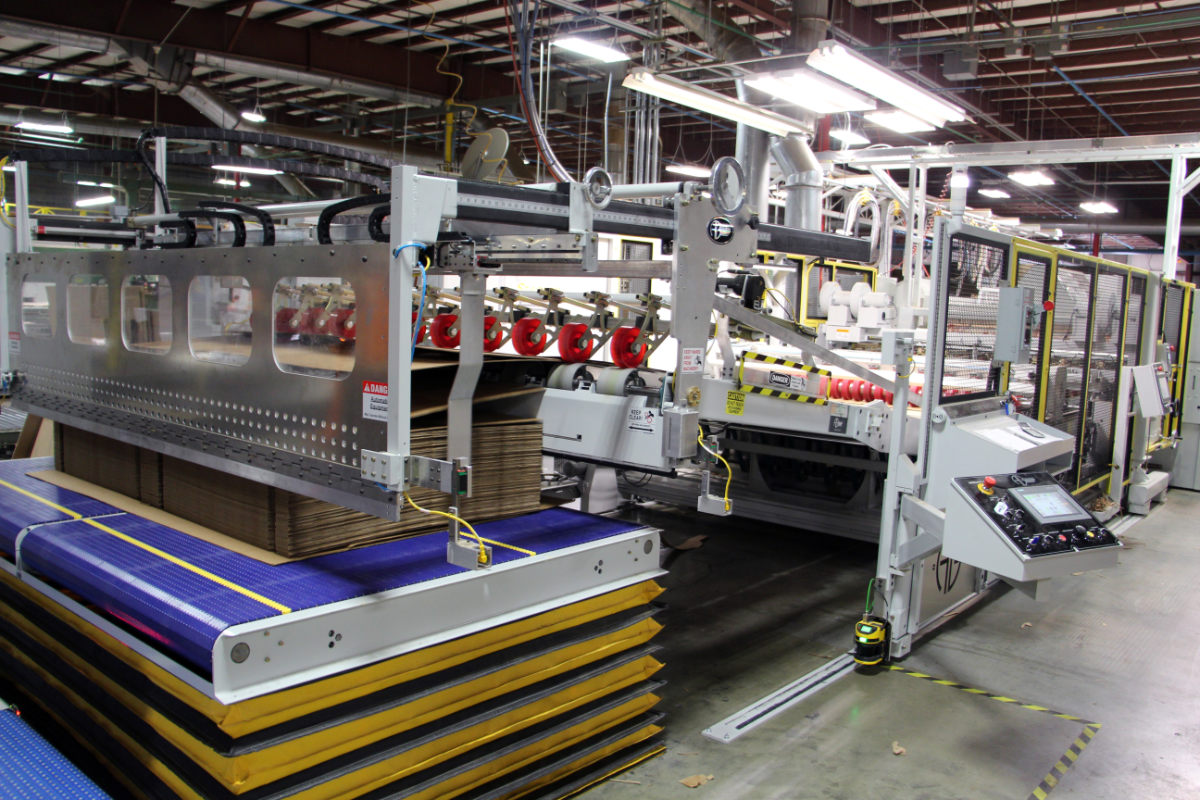 Pitless X-12 Bundle Conveying System
IES Disconnect Hard Guarding
Let's Get Started
Find out how an AG Stacker XRI corrugated stacking system can improve your workflow. Request a quote online today!