Reimagine A.G. at CorrExpo 2023
Visit the A.G. Booth #307 in Cleveland, OH | August 28-30, 2023
Countdown to CorrExpo 2023
A.G. invites you to CorrExpo Booth #307 to reimagine what speed, productivity and profitability could look like in your facility. To take advantage of full line productivity, both now and in the future, you must reimagine your floor with machine assets that are incredibly fast, fully integrated, digitally enabled, and eco-conscious. At CorrExpo 2023, A.G. will be showcasing their innovative pre- and post-converting equipment and digital technologies engineered for the fastest production lines of today and tomorrow.
At booth #307, attendees can interact with A.G.'s eBreak™ bundle breaker and eXT™ stacker front end system through DUO™ digital twin technology, their GO AG™ digital productivity software, and custom factory planning simulations through SIMCORRA™ technology. With a full suite of solutions including bundle conveying systems, load formers, bundle breakers etc, A.G. is more than stackers. Reimagine A.G. as your full line solutions partner for ultimate productivity and innovation!
New Digital Technologies
A.G. Stacker will highlight digital technologies including SIMCORRA™ factory simulation technology, the DUO™ Digital Twin enabled eBREAK Bundle Breaker, and the GO AG™ mobile app.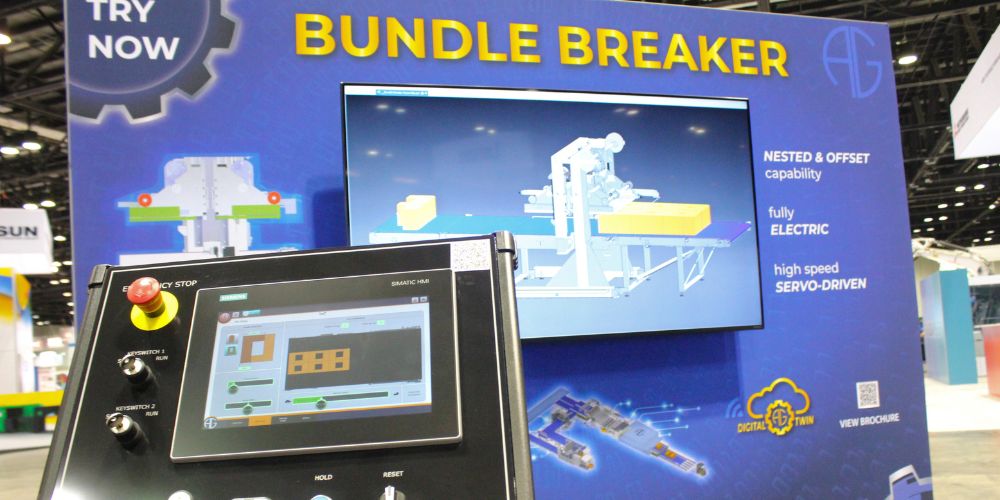 Interactive Equipment Stations
Throughout our booth explore and operate A.G. systems with our multifaceted digital technology. Our engineering team will help guide you in this digital world and answer any questions about our systems. VIEW EQUIPMENT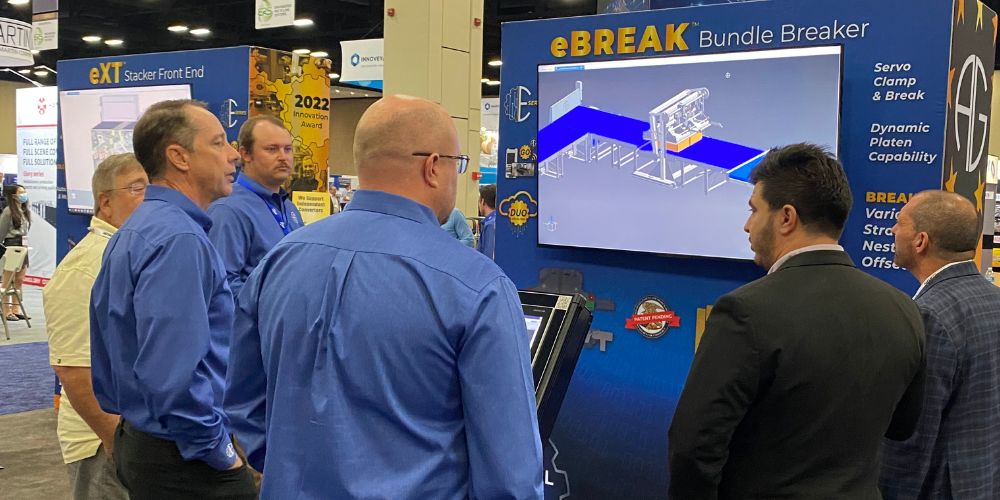 Product Specialists & Industry Insight
Speak with A.G. sales, service, and engineering staff at CorrExpo 2023 to discuss the advantages of the new innovations and the future of the corrugated industry.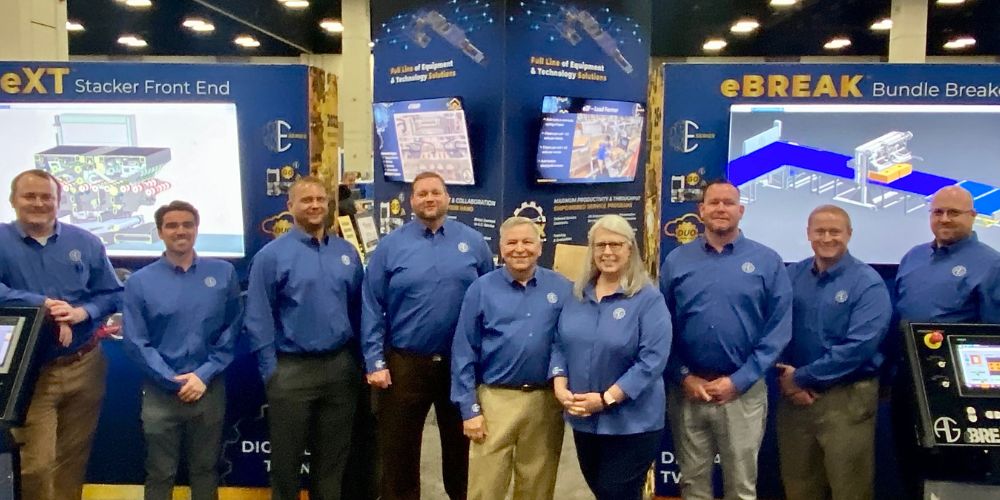 Free Refreshments, Giveaways & Collateral
A.G. will have beer and wine served daily, along with product hand outs, contests and free A.G. giveaways. Stay tuned for more information on booth features and entertainment.
Our team is eager to meet you at CorrExpo 2023!
Please contact us for information on A.G. products & new innovations, the A.G. booth, registration, or any other question or concerns you have.
See you in Cleveland, OH!

CorrExpo 2023
August 28-30, 2023
Huntington Convention Center of Cleveland
EVENT NEWS FROM A.G. STACKER
Weyers Cave, VA— A.G. Stacker, custom manufacturer of innovative material handling equipment and technology, is excited to exhibit their innovative corrugated converting solutions and technologies at TAPPI CorrExpo 2023, Booth #307. CorrExpo is a conference exhibition...